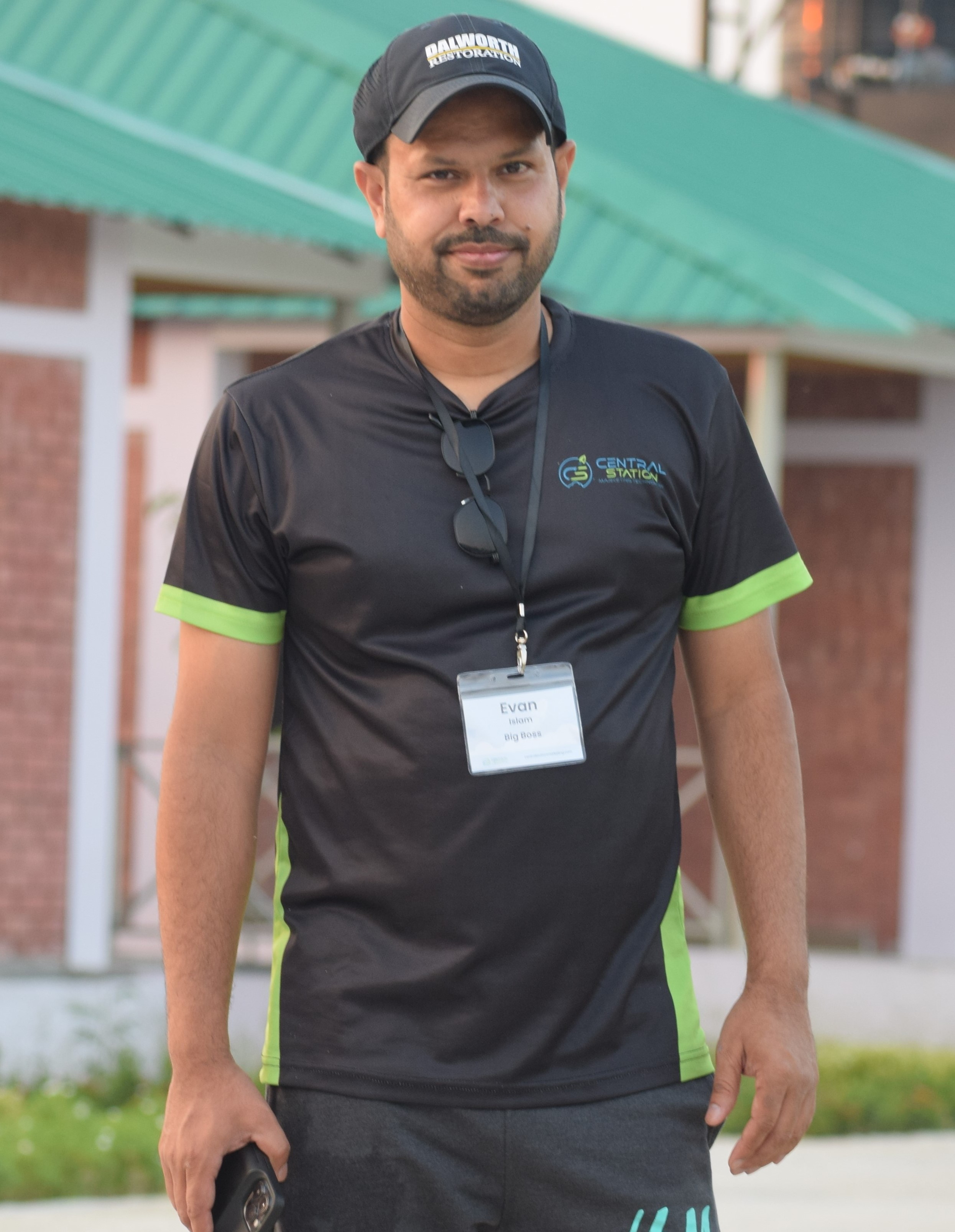 Evan Islam
Founder & Chairman
Employed Since: 2020-01-01
Date of Birth: July 20th
Personal Site: www.evanislam.com
Hometown: Dallas, TX
Hobbies: Stamps Collecting, Playing Age of Mythology on Steam, Movies, Marvel Comics
Evan Islam
Founder & Chairman
About Evan Islam:
---
Evan Islam is an internet marketing pioneer in the home services industry. During his tenure as webmaster of the largest International Contractor Network of Basement, Foundation, and Home Energy Conservation companies globally, he revolutionized the way sales leads were generated. Helping manage a team of 39 web developers, programmers, SEO & PPC experts, as well as content writers and web designers, Evan launched hundreds of websites in 72 markets throughout North America and in the UK.
Evan made his initial impact by producing product-based home services and industry hub sites for each contractor network. He optimized each of them to become the authoritative website in their respective industry, and established network directories to effectively distribute qualified leads geographically to the appropriate dealer. He followed up by designing and optimizing 160 regional contractor websites with the goal of having each one become the "local source" for keyword search of the services provided in the dealer networks globally. This combination of dominant local internet presence, paired with authoritative global product representation, proved to be a winning formula, propelling each home services network to become the industry leader in their category.
Evan's internet experiences are equally as extensive outside of the home services industries. He held integral positions impacting web marketing strategy at Pitney Bowes as the small-business division webmaster, as well as at DatingChemistry.com, where he impacted the dating member algorithm efficiency.
Today, Evan is the founder and a partner in Central Station Marketing, LLC, the quintessential internet marketing agency in the home services industry. Specializing in online lead generation for contractors in the home performance field, Evan is utilizing his innovative strategies and proven track record to help contractors get into more homes, and sell more services.
Evan's great accomplishment is the creation of the "Jupiter Platform," a contractor-specific content management system that serves as the heart of the internet program for all Central Station Marketing clients. The Jupiter Platform is a one-stop hub for online lead & reputation management, call tracking/recording, automated customer reviews, and departmental KPI tracking, among other unique features.
Few Other Things You May Not Know About Evan: